Make Your Own Anti-Charlie Sheen Browser
Charlie Sheen has pwned the channels as he says and by far still winning despite his pathetic lifestyle. In his words hes #winning and hes been there and done that. And for now hes an Internet sensation, just like any Internet Meme, #winning and #tigerblood are spreading very fast, many love it and well everyone would soon start hating it.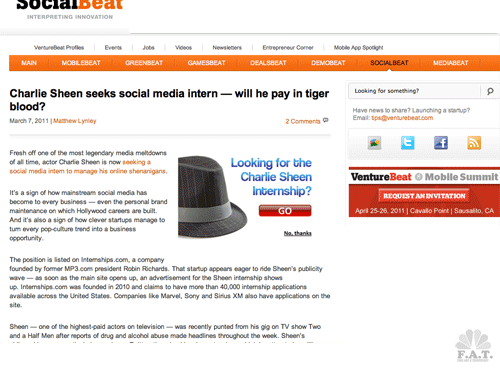 So if you are fed of this #winning and #tigerblood promenade and feel like shooting Charlie Sheen and getting him off the Internet, you can't do that. But you surely can block him from your browser.
Block Charlie Sheen and stuff related to him by downloading the plugin/extension

Firefox

Chrome
And never again worry about seeing his name or face.
Source : Free Art & Technology